AN EC SE SV URO1
Ricochet Rayna
BN RN HIBd HSAd PT SWN SBA SEA SCA SCNE CGCA CGCU TKN, JHD-S, RL1-AOE RLI-AOE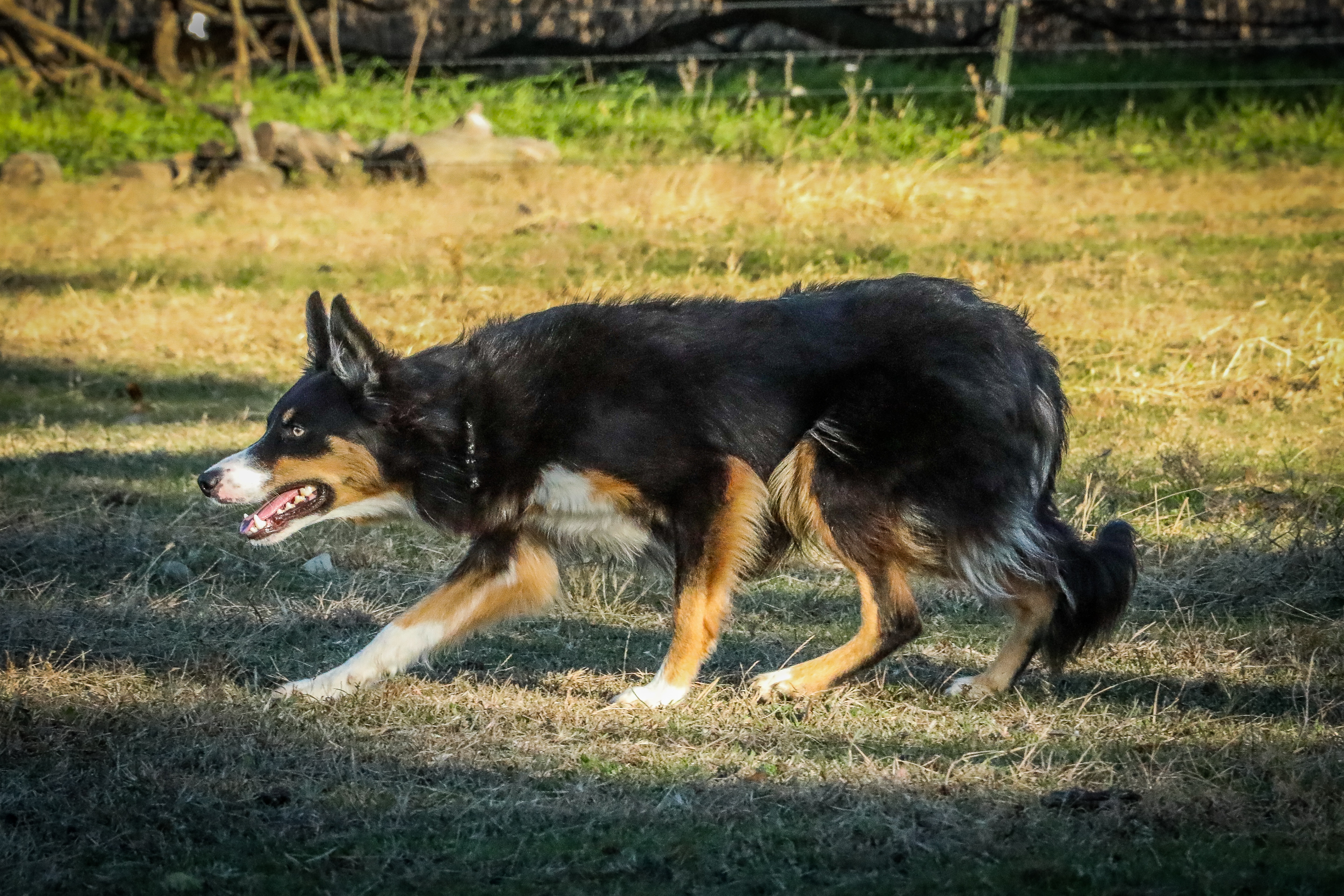 "Rayna"
I waited a long time for this puppy! Rayna is a daughter of my much loved Raymond, born from a frozen breeding a year-and-a-half after Raymond's death. I will be forever grateful to my friend and Rayna's co-breeder Jamie Evans for going through all that we did in order to get our four wonderful Raymond/Daliah puppies. It was all worth it!
I picked Rayna because she was the smallest, quietest, and least driven puppy. I quickly realized that she is none of those things! Rayna is VERY high drive and very opininated, and she is quite sure she is always right. Pretty much every day she does something that makes me laugh, just like her dad did. I absolutely adore her. Sadly, Rayna had three ACL surgeries in 2017, and she spent eight months of that year being leash walked and rehabbed. However, we have moved on with a vengeance from that dark time, and Rayna is now working in herding, obedience, rally, tracking, and nosework. She earned several titles in 2018 in herding, nosework, and rally, but in 2019, Rayna really came in to her own. She finished an amazing 28 titles in obedience, herding, nosework, and rally! Rayna also surpassed my wildest expectation by placing tenth out of 110 dogs at the 2019 AKC Rally Nationals! In her obedience debut in Beginner Novice, she earned scores of 198 1/2, 198 1/2, 198 1/2, and 196 1/2. She has already earned many High in Trials in rally, nosework, and herding, and the future is very bright.