OTCH Schuyler King TD, Can CD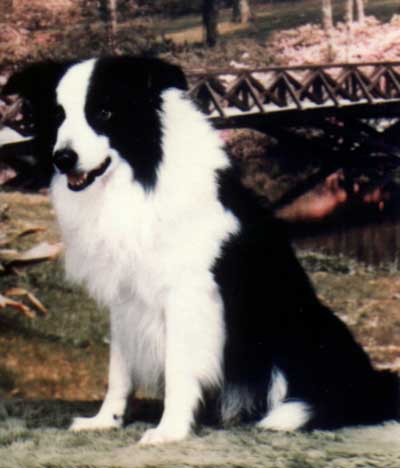 "Skye"
When my Basset Hound "Esther" was about two years old, I decided she needed a companion. Seven-week-old Border Collie "Skye" joined our household in 1979.
Skye was my first Obedience Trial Champion, and he was also a Dog World Award winner and Multiple High in Trial Winner. He had a lot of sheepherding ability, and the summer before he died he got to herd sheep one more time.
Skye was always a gentleman; he was the perfect house pet. Skye lived to be 13 1/2 years old. He was best friends with my first Papillon "Zipper", and he is still sorely missed.